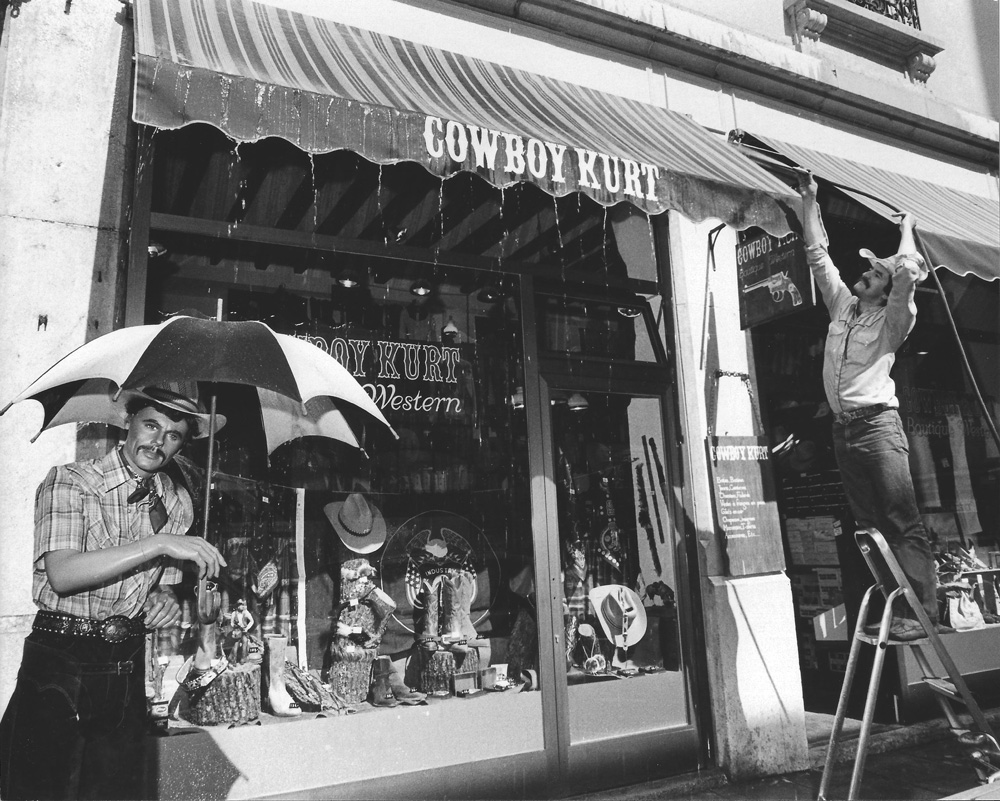 Our Company
__________
Cowboy Kurt Boutique Western is a family business active in the Western wear industry.
Its founder, Mr. Kurt Hann, fascinated by the American West after having travelled in the United States for almost 10 years, decided to launch a Western wear store in Switzerland.
Having always worked in the clothing and footwear industry, first as a salesman, then as manager for several stores, he acquired the necessary experience to set up his own business and open, in 1982, his Western wear boutique in the famous Pâquis district of Geneva.
The store specializes in boots (cowboy, motorcycle and work boots), but also offers a wide range of Western clothing, such as jeans, t-shirts, shirts and jackets as well as various accessories (belts, buckles, hats, gloves, bolo ties, Native American jewelry, bags, etc.). This wide variety of products makes it one of the company's main strengths. This enables Cowboy Kurt to meet the demands of its worldwide customers.
All goods are authentic and imported directly from the United States, Mexico, Canada and Australia. Every year, the company visits the largest Western apparel and equipment market in the world, in the United States. More than 750 exhibitors present their new products to buyers from all over the world.
Cowboy Kurt meets its numerous suppliers to select the best products to offer to his customers.
Our Team
__________
After 38 years, Kurt passes the torch to his eldest son, Steve.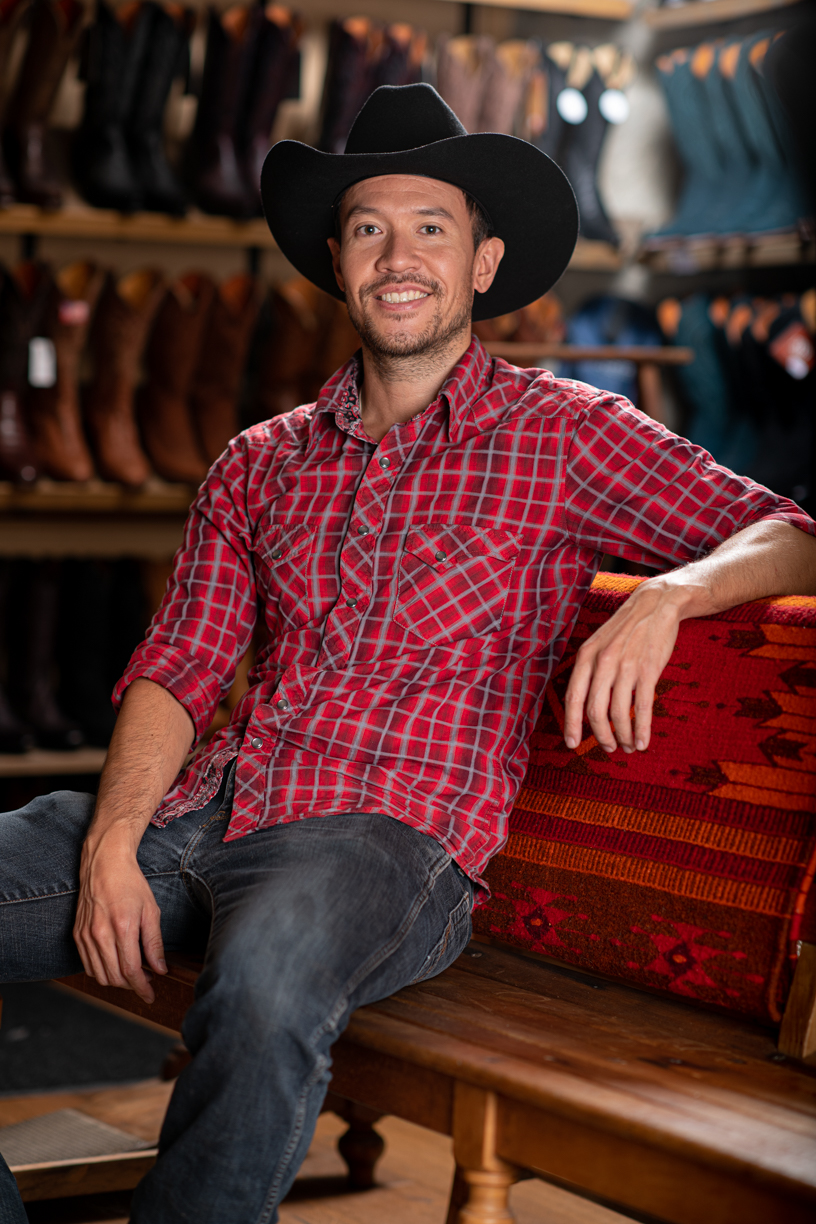 Our Story
__________
"I'll always remember this picture of my father at the Grand Ole Opry in 1973, proudly wearing his fringe jacket and boots, offered to him by his uncle from New York. This gift was a real turning point for him. Amazed by this western world, he now had only one dream in mind, to import this fascinating universe to the country of chocolates and watches, and to introduce it to Europeans. Such daring!

I envied him so much when he would travel across the United States searching for the best boots, the most beautiful hats and the rarest Native American jewelry that he would bring into his store, because yes, his dream had come true, he had opened his own Western wear store in 1982.

But that was not all. My father's regular trips to the United States went far beyond the scope of a simple business. He had the chance to immerse himself in this culture that intrigues us all. Indeed, he participated in a traditional Native American baptism during which he became one of them, he became as well a radio announcer in Nashville, a manager of a country singer and has also organised festivals with exceptional country bands!

For more than forty years, he passed on his love of the West to the cowboys, cowgirls and curious people who ventured into his store, and in doing so, he also passed on this overflowing passion to me. Today, I am fortunate to perpetuate this adventure."

Steve

__________

Many people from all over the world have shared their memories, thoughts and feelings about the founder of Cowboy Kurt. You can view some of these messages on the following page.
Being responsible for yourself and our planet
__________
At Cowboy Kurt's, products are inherently environmentally friendly and sustainable for at least three reasons:
*For the majority of our suppliers, all materials come from the same country and no production phase is outsourced. This is the prerequisite for obtaining the "Made in USA" label. In this way, grey energy is reduced to a minimum.
*We cooperate with renowned manufacturers, some of which have been around for more than 100 years. The men and women who work in these institutions pass on their know-how from generation to generation. Every year, we go to meet them in the United States to ensure the traceability and quality of what we offer you. Human ecology is also a factor of sustainable development, which is particularly important to us.
*All materials are alive and with us, you also learn how to maintain them. This way, your purchases last for several years, without being deformed.
Since the creation of Cowboy Kurt, almost 40 years ago, we have done everything possible to offer you products manufactured in an ethical and ecological way. By investing in a high quality product, this will not only guarantee you a great durability, but also the assurance that it is a fair production.